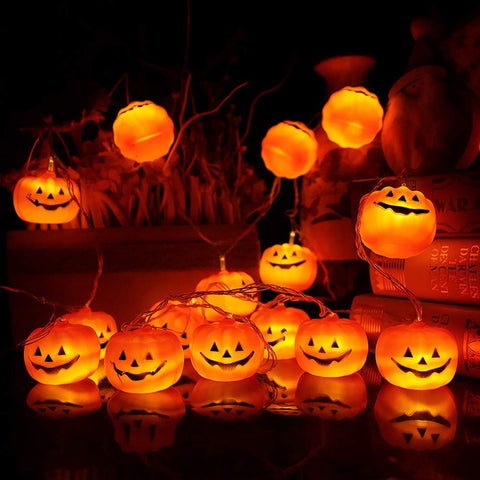 [Super Bright and Cute ]-This string of warm Orange halloween decorations lights in the shape of charming little pumpkins with 3D design will really dress up your porch, front path or yard, perfect for use to any decorative project.

[Two Modes]-String lights of 20 LEDs ghost on a well made cord. It uses 3 AA batteries and it has 2 different modes. Flashing and steady.

[Romantic Decoration]-Bright and fun lights feature twenty pumpkin globes each containing an LED light When powered each globe glows orange and shows off a smiling pumpkin face.

[Energy saving and waterproof]-Halloween pumpkin lights made of sturdy plastic,so don`t worried about breaking them.Since the lights do not require a plug, they can be used anywhere and for any purpose. Better than normal solar string lights,This is definitely a cute addition to your halloween decor.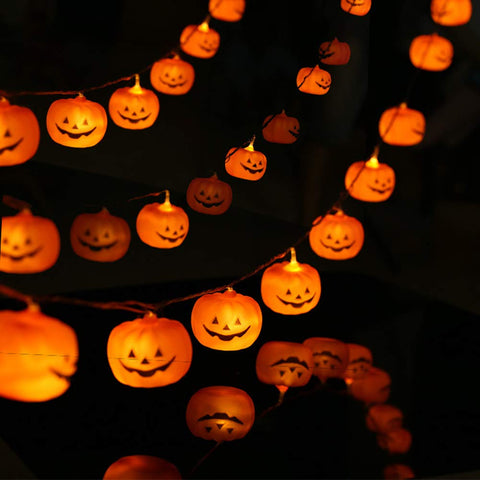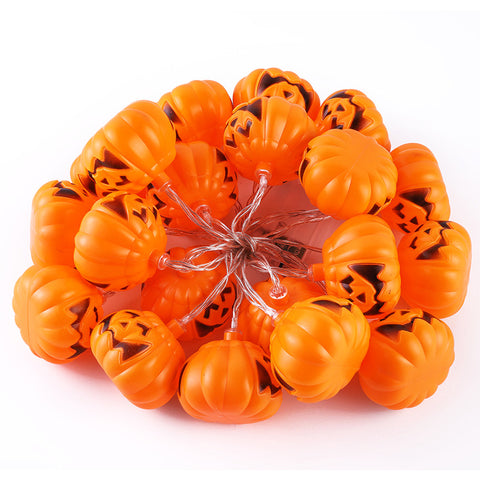 Features:

- Electric board :4.5V, 3 batteries

- Number of LEDs: 20 One

- Switch: Power On/Off & Mode

- Two modes:Stable/flashing